Ranking YouTube Ads
Before we go on to learn about this new method of targeting YouTube video ads, let's understand the concept of Video Ads.
These types of ads run on YouTube and across the web through Google Ads. YouTube currently has over 1 billion active users, available in over 70 countries worldwide and in 60+ languages. The platform equally offers rich content from all over the world. According to a source (comScore), Google Display Network reaches to over 90% of Internet users from different locations worldwide through its platforms, one of which is YouTube.
Now, advertisers who use the Google Display Network tend to run video ads on YouTube as it is one of the most effective platforms to run such ads (video ads). However, ads are set to run through targeting certain people based on interests, locations, age, etc. YouTube video ads are set to display to consumers at moments that matter.
There are quite a wide variety of targeting methods available to advertisers and Google just introduced another one recently in its updates roll out. Before now, marketers using YouTube are limited to target their ads using demographic groups, interests, placements, and remarketing lists.
With the new updates from Google, YouTube ads will be displayed to users utilizing their previous search history. Typically, the ads you see while watching a YouTube video are based on your ad settings and interests. Also, you may see ads based on the previous video(s) you viewed. However, now, YouTube ads will be based on your Google search histories.
When you attempt to view or watch a YouTube video, you'll first be greeted with a video ad. Sometimes these prior video ads are related to what we want to watch, but in most cases, they are in no way related. Imagine trying to watch a smartphone unboxing video and you're first presented with a food video advert; they are in no way related. However, it may be that you choose to be seeing food adverts in your Google Ads settings. Well, with this update, you'll only see adverts of similar things you've searched for or watched on YouTube.
Not so long ago, Google published a few updates in regards to its YouTube video ads and offers for advertisers who use this platform. YouTube is one of the best places/platforms to run digital marketing campaigns/adverts that will bring back good returns and conversion. Therefore, Google is trying to see that marketers making use of this platform get the very best of it.
The recent update by Google promises of a set of new measurement tools that will aid digital marketers to understand their campaigns better and clearer. While there are quite a lot of things included in the update rollout, it is only the aspect that indicated the debut of using people's search data to target YouTube video spots that got the interest of over 90% YouTube advertisers.
Therefore, soon, and very soon, the ads we will be seeing before the main videos we wish to watch will be based on our search histories.
How YouTube search history will help advertisers a lot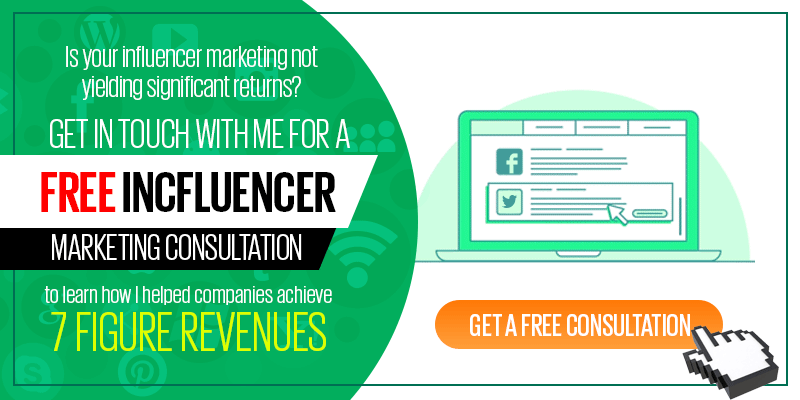 The aim of every advert is to reach potential end users (either clients or customers). When your advert is not shown to relevant people, the ROI will be very poor and the aim for the advert may never be achieved.
Utilizing users search history to tailor the adverts they see will yield massively for digital marketers. This approach to helping digital marketers by Google will attract more advertisers to use the platform (YouTube). This is because when someone previously searches for a plugin tutorial video and later on is presented with a video advert regarding that plugin, he/she is very likely to click on the advert to know more. This way, marketers will gain more sales, positive impressions and return on investment (ROI).
"As more viewership on YouTube shifts to mobile, we're making it easier for advertisers to deliver more relevant, useful ads across screens."
"Now, information from activity associated with users' Google accounts (such as demographic info and past searches) may be used to influence the ads those users see on YouTube." – Ms. Jolly, YouTube's director of product management
Also, this will help YouTube influencers to get more subscribers who are really after what they offer and not just random subscribers.
Definitely, this update from Google towards YouTube ads will lead to more positive impact than negative. We know that every activity online has both positive and negative impact; while this method of targeting ads may seem appealing for YouTube advertisers, some people using the platform will doubt of their privacy is still intact.
Targeting methods for YouTube video ads
• Demographic groups: targeting by gender, age, parental status or household income of YouTube users
• Detailed demographics: additional broad, shared traits, such as college students, homeowners, or new parents.
• Affinity audiences: targeting your video ads to YouTube users who have a strong interest in what you're advertising about.
• Custom affinity audiences:
• Interests: Pick from available audience categories to reach people interested in certain topics, even when they may be visiting pages about other topics. Learn more about audiences.
• Life events
• In-market audiences
• Video remarketing
Placing ads on YouTube
You can direct your ads to show on YouTube channels or YouTube videos.
While all these methods of targeting and placing YouTube ads are quite effective, this new one hinted by Google seems the best.
What Google is trying to achieve with this update
It appears the core objective of Google's new updates is to clean up its platform and attend to the various (important) demands from advertisers.
"Google is expanding YouTube's search-based advertising capabilities as it tries to generate more revenue from the video site." – CNBC
"What we're announcing at Advertising Week is really a doubling down, really a solution to make a video more actionable and to allow advertisers to measure success," Tara Walpert Levy, Google's V.president of agency & brand solutions.
Google is trying to grant its advertisers more services and relevant opportunities to gain a bigger share of ad dollars. YouTube is not only a video-hosting portal, but it is currently the 2nd prevalent search engine in the United States. Researchers prove that up to 60% of internet users (mostly in America and Europe) search for a product on Google search engine, then retire to YouTube for more comprehensive research by watching videos related to what they seek after.
This, however, has made YouTube a citadel for digital marketers to prove themselves and equally profit from adverts.
"With this new solution, advertisers will have access to more detailed insights from their YouTube campaigns across devices, so they can better understand the impact of their campaigns on their highest-value customers, for instance, a car manufacturer could get a rich understanding of how YouTube ads across devices influenced a specific audience (like previous SUV buyers)," said Ms. Jolly's in a blog post.
Why is Google doing all these?
The parent company Alphabet is trying to always be at the forefront ahead of Facebook and Amazon which are Google's greatest competitors. Google is intensifying the use of its productive YouTube search-based advertising tools in order to help advertisers and marketers using the platform to target potential customers.
It appears that Google will now take YouTube serious as one of its core search engine platform. The platform won't appear like an independent entity anymore. With the Americans and Europeans relying so much on YouTube video reviews as their way of knowing and getting the best of what they want (either a product or service), YouTube is becoming very important to Google.
Also, since people using the platform are so confident in it, tailoring adverts to them using their own search histories will yield more for advertisers/marketers alike.
Does this update affect YouTube users' privacy?
YouTube is owned by Google, your YouTube privacy is based on your Google settings. Even with these recent updates, your privacy is still intact while using YouTube. Most likely, the update is to help advertisers and marketers generate more sales or reach out to more potential customers. If you're just a regular YouTube user, there is no way this update affects your privacy.
Other new feature announcements from Google with regards to YouTube
• How to deliver more New Year conversions with the latest Display ads features
• Introducing pay for conversions in Display campaigns
• New call-to-action extension available for video ads
• Ad pod testing coming to YouTube
• Use Video ad sequencing to tell stories across screens and ad formats
These are the important hints Google made towards improving YouTube advertisement.
Final words
Targeting Youtube ads based on users previous search history is a great approach to maximizing the platform for more revenues.
This will help brands to start to impelling video ads to YouTube viewers who recently searched for products or services similar to their offer. Since this does not affect your privacy as a regular YouTube user, it is a really good update. Lead Generation with Youtube videos.